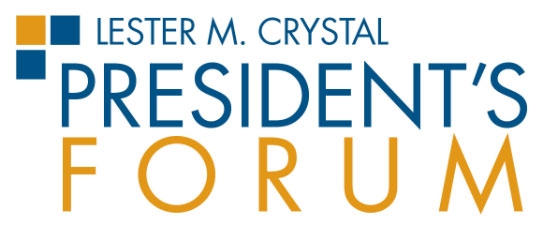 We are delighted to invite WCC students, faculty and staff to join us as our guests on Tuesday, May 10, 5:30-7:00 pm at the virtual Lester M. Crystal President's Forum on the subject WHERE ARE WE NOW: Journalism, Social Media and the State of Democracy.
The panel is moderated by Brian Lehrer of WNYC and features panelists:
Linda Greenhouse, Senior Research Scholar, Yale University Law School Bret Stephens, Political Columnist, The New York Times Hank Sheinkopf, Political Consultant Helene Cooper, Pentagon Correspondent, The New York Times Jacqueline Alemany, Congressional Correspondent, Washington Post Christina Greer, Associate Professor Political Science, Fordham University
The panel will be responding to questions submitted from the audience in advance.  If you would like to submit a question to the panelists, please send it to wccfoundation@sunywcc.edu by April 28.
To read more about our speakers, visit https://www.sunywcc.edu/events/lester-m-crystal-presidents-forum/
---