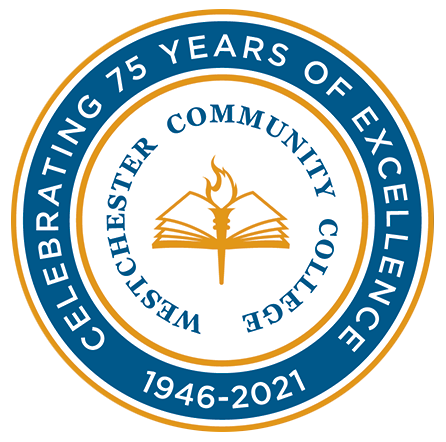 Westchester Community College Foundation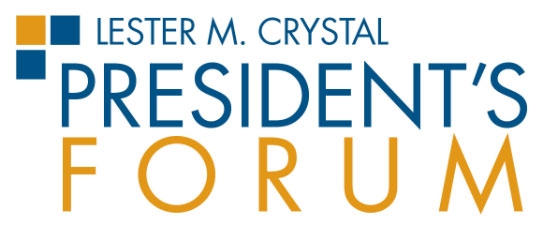 WHERE ARE WE NOW?
Journalism, Social Media and the State of Democracy.
A VIRTUAL EVENT
Tuesday, May 10, 2022
5:30PM - 7:00 PM
If you registered for the President's Forum, please use the link that was emailed to you to attend the event.
---
Purchase Tickets and Sponsorships
Moderator and Expected Speakers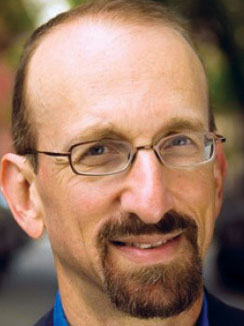 Host of The Brian Lehrer Show, WNYC Public Radio
Brian Lehrer is host of The Brian Lehrer Show, WNYC Radio's daily call-in program, covering politics and life, locally and globally. The Brian Lehrer Show was recognized with a 2007 George Foster Peabody Award for "Radio That Builds Community Rather Than Divides." His political guests have ranged nationally from Barack Obama and Hillary Clinton to Mitch McConnell and Kellyanne Conway, Chris Christie, and Cynthia Nixon.
Lehrer is also a commentator  on local and national issues on television and in print, and  has appeared on CNN, MSNBC, Fox Newschannel, C-SPAN, NY1, and The Colbert Report on Comedy Central. He has written op-ed pieces for publications including The New York Times, The Daily News, Newsday, and Slate. He also hosts a weekly television program on CUNY-TV, "Brian Talks New York."
The panel will be responding to questions submitted from the audience in advance.  If you would like to submit a question to the panelists, please send it to
wccfoundation@sunywcc.edu
by April 28.
Support The
Westchester Community College Foundation

The Westchester Community College Foundation was established to meet College and student needs that are not met by public funds. As part of its mission, the Foundation works to develop support from individuals, local businesses, corporations, and foundations to provide scholarships for incoming, continuing, and graduating students.
Your support of the President's Forum helps the Foundation fulfill its mission to support the College and its students.
---
Donate Now
---
Joan Frankle
Joyce Hirsch
Joanne Landau
Betsy Landis
Patricia Lunka
John Nonna
Cornelia Spring
Nicki Tanner
Susan Wollin
Susan Yubas
---
Aleida Frederico
Barbara A. Abeles
Meryl Allison
Amy Ansehl
George E. Austin
Benjamin Cheever
James W. Cobb
Edward L. Conway
Sharon F. Cooper, Esq.
Robert Cordero
Betty Cotton
John A. DeCicco, Sr.
Lisa M. Denig
Doug Greene
Jennifer M. Gruenberg
Peter Herrero, Jr.
Joyce Hirsch
Anne Janiak
Elyse Klayman
Jeremy Kohomban
George S. Latimer, Ex-Officio
George P. Lindsay
Stephen Lowey
Patricia P. Lunka
Matthew G. McCrosson
Philip J. McGrath
Dr. Belinda S. Miles, Ex-Officio
Dr. LeRoy W. Mitchell, Ex-Officio
Wendy R. Nadel
Shirley A. Phillips
Yvonne Pollack
John W. Priesing
Gabriella Quartey, Ex-Officio
Deborah Raizes
Richard Shearer
Cecile D. Singer
Florence Sinsheimer
Cornelia Spring
Katherine Stipicevic
Evelyn Stock
Joshua H. Strauss
Ruth Suzman
Alice Tenney
Dr. Chad W. Thompson, Ex-Officio
Lucille S. Werlinich
Helen T. Williams
Sani Williams
Susan E. Wollin
Susan Yubas
Frank S. McCullough, Jr., Director Emeritus
Theodore L. Peluso, Director Emeritus
Harry Phillips, 3rd, Director Emeritus
Betsy M. Stern, Director Emeritus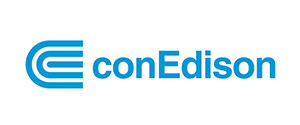 Toby Crystal
Barbara A. Abeles • Lois Kohn-Claar & Gary Claar • Betty & Stuart Cotton • Michelle & Christopher DeLong • Cuddy & Feder LLC • Jeff Goldberg • Jennifer & Bud Gruenberg • Elyse & Barry Klayman • Yvonne Pollack • Deborah Raizes • Florence & Alan Sinsheimer • Beth Zadek & Joph Steckel • Ruth & Andrew Suzman • Webster Bank • Dolores Swirin-Yao • Susan Yubas & Michael Benenson
Media Sponsor
About Westchester Community College
Westchester Community College, now celebrating its 75th anniversary, is a non-residential suburban institution 30 miles north of New York City. WCC is committed to helping its diverse student population receive a college education. As a Minority and Hispanic Serving Institution, the College has a student body that reflects the diversity of Westchester County: 50% of students are above age 22, 60% are first-generation students, 69% of students are non-white, 49% attend part-time, and 61% of students receive federal, state, or institutional financial aid. In addition to its traditional academic coursework, the College is committed to providing workforce education for "middle skill" employment opportunities in industries that requires at least an Associate's degree and provides family-sustaining wages and opportunities for professional growth. To prepare their students for success, the College offers academic programs in cyber security, information technology, health careers, and culinary management.